I'm a qualified and experienced Psychodynamic Counsellor and BACP Accredited Counsellor/Psychotherapist offering counselling, psychotherapy and clinical supervision, and I work in a calm and peaceful room in my home, in the village of Pensilva near Liskeard, Cornwall, within easy reach of Looe, Plymouth, Saltash and Tavistock.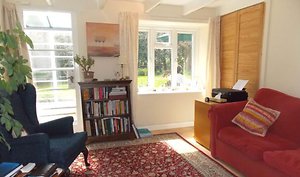 I work with:
- Individual adults
- short term and time-limited counselling
- long term or open ended counselling and psychotherapy (in which there is no set end date, but therapy continues for as long as necessary)

Whether you are seeking to focus on a specific life crisis, or whether you wish to explore other long standing issues, I offer a safe space for you to come and talk about whatever is troubling you.


"Your vision will become clear only when you can look in to your own heart. Who looks outside; dreams. Who looks inside, awakes."
Carl Jung
Getting started
We can speak on the phone in the first instance, and if appropriate, arrange an initial session which gives both of us the opportunity of considering whether we wish to continue to work together.

If we decide to work together we would discuss the options for either open-ended work or for an agreed number of sessions.
Sessions are weekly and last for 50 minutes.

I work with the following:
- Feeling depressed and/or anxious
- Loss and Bereavement
- You may feel you need to speak about things in the past that trouble you
- Work related issues
- Feeling lonely or isolated
- A relationship has broken down
- Low self-esteem
- Feeling overwhelmed with life, or having suicidal thoughts
- You are concerned that you are behaving in ways that you are unhappy about and would like to change
- There are things you feel shame about or have not been able to talk about

"Though fairy tales end after ten pages, our lives do not. We are multi-volume sets. In our lives, even though one episode amounts to a crash and burn, there is always another episode awaiting us and then another. There are always more opportunities to get it right, to fashion our lives in the ways we deserve to have them. Don't waste your time hating a failure. Failure is a greater teacher than success."
― Clarissa Pinkola Estés, Women Who Run With the Wolves: Myths and Stories of the Wild Woman Archetype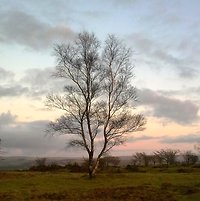 Clinical Supervision
Supervision plays a vital role in supporting our work. I am a qualified Clinical Supervisor, and I welcome counsellors and therapists from all modalities. I provide a secure space for exploration and reflection upon your therapeutic practice.

Contact me by phone or email me for further details or to discuss your requirements.
BACP Accredited Counsellor/Psychotherapist offering Counselling & Psychotherapy near Liskeard, East Cornwall. Within easy reach of Looe, Plymouth, Saltash, Callington, Tavistock


Appointments are available on Tuesdays, Wednesdays and Thursdays between 10am and 6.30pm (last appointment at 5.30pm).

You can also find me at:
BACP Directory
Counselling Directory